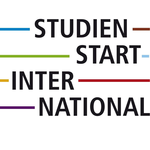 For further information please refer to the web page of the International Office.
An der Mathematisch-Naturwissenschaftlichen Fakultät der Universität zu Köln beginnen Sie als Studierende aus einem Nicht-EU Land Ihr Studium mit einem verpflichtenden maßgeschneiderten Programm, das Ihnen ermöglicht, zügig und erfolgreich zu studieren. Das Programm erstreckt sich über ein Semester. Es umfasst bereits Veranstaltungen des regulären 1. Fachsemesters sowie zusätzliche Veranstaltungen, die Ihnen einen optimalen Einstieg in das Studium ermöglichen. Sie sind von Beginn an als ordentliche/r Studierende/r immatrikuliert.
Ihr Studienplan im Programm Studienstart International
Zwei Mathematisch-Naturwissenschaftliche Grundlegungen
Fachsprachlicher Englischkurs
Nach erfolgreicher Teilnahme am 'Studienstart Internationa' erfolgt die Zulassung zum ersten Fachsemester.
Informationen über die Unterlagen, die Sie einreichen müssen, sowie zu den Bewerbungsfristen finden Sie im Bewerbungs-Guide
Mehr Informationen zu dem Programm Studienstart International finden Sie auf den zentralen Seiten der Universität.